Community Health Endowment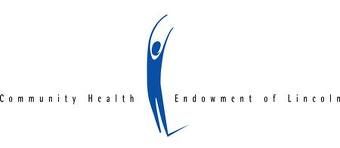 The Community Health Endowment of Lincoln (CHE) is dedicated to making Lincoln the healthiest community in the nation.
To achieve this vision, CHE invests in health-related projects and programs and convenes the community around important health issues. CHE is a municipal endowment created in 1998 from the proceeds of the sale of Lincoln General Hospital by the City of Lincoln to Bryan Health. Since then, CHE has granted nearly $32 million in grants back to the community. CHE's work emphasizes bringing people together to improve health for people with the greatest risk of poor health outcomes. For more information about grants and grant cycles and other CHE activities, visit CHE's website and find CHE on Facebook and Twitter!
Contact: 
Marcia White, Program Manager
Phone: 402-436-5516
Email: marcia.white@chelincoln.org